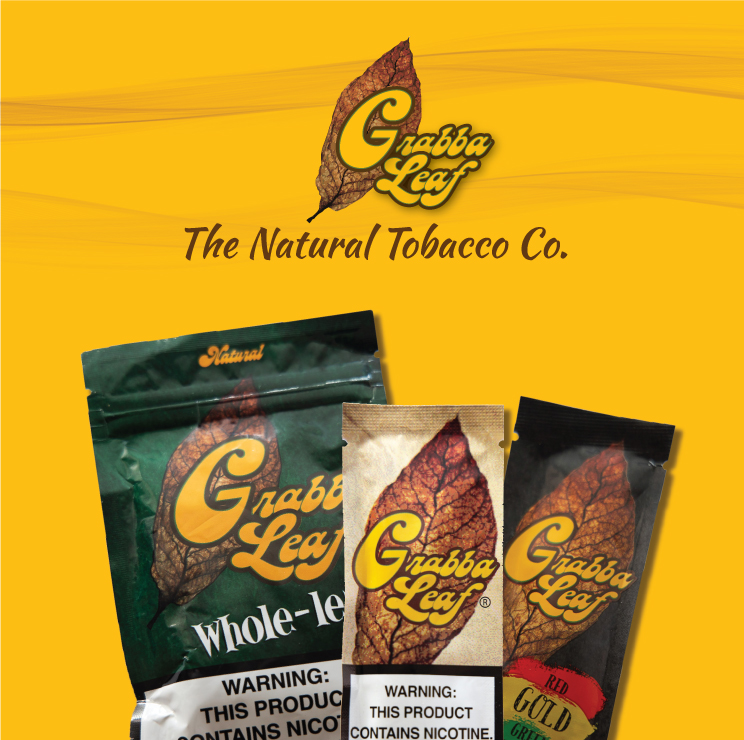 What is Grabba Leaf?
If you want to enjoy rolling yourself your own tobacco and enjoying an all-natural smoke then what you need is a Grabba Leaf.
Enjoy your smoking session with this high-quality tobacco leaf that's able to give you a premium experience with it's smooth and natural flavors.
A Grabba Leaf contains a dark, rich smoke flavor and it's a popular leaf in Jamaica and on other Caribbean Islands. They're naturally grown without any chemical used to it during its growth and manufacturing in order for you to experience an all-natural type of smoke.
What Makes a Grabba Leaf so Good?
The best thing about the Grabba Leaf, aside from its manufacturing, is that it's cured to perfection. It allows you to have that nice thick texture whenever you take a hit off this natural type of tobacco wrap. It also burns slowly when you're smoking giving you a longer and better smoking experience.
Getting the Right Grabba Leaf for You
Grabba Leaf only sells three different kinds of all-natural tobacco leaf wraps. You can either choose the Cigar Wrap, Whole Leaf or the limited Gold Edition. Choosing between them will depend on what type of smoke you want to get out of these wraps. It's best if you check them all out by going to your local smoke shop or convenience store or visiting our online store.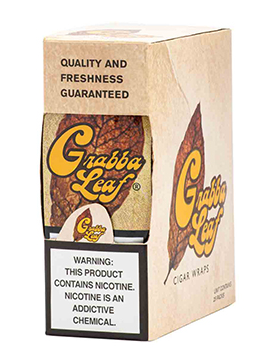 Cigar Wrap
The Cigar Wrap is Grabba Leaf's flagship product. It is completely natural, and free of additives and flavoring chemicals. Each pouch contains two distinct and unforgettable ready-to-roll wrappers that brings the natural flavor of our premium tobacco leaf.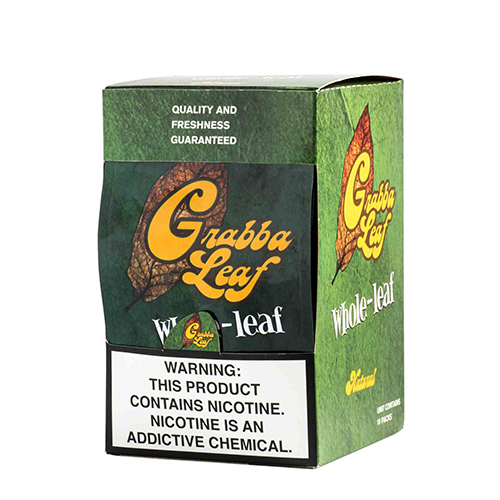 Whole Leaf
The Whole Leaf is Grabba Leaf's most popular leaf product. Each pouch of Whole Leaf contains an entire premium tobacco leaf that is 100% natural, free of chemicals, and unflavored. With the Whole Leaf, you can roll your own as you like, allowing you to take control over the size of the wrapper you need.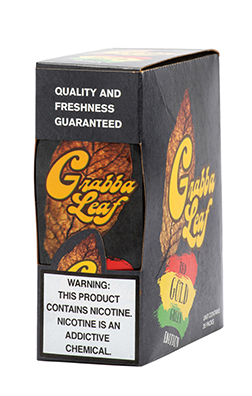 Gold Edition
The limited-edition Red Gold Green Wrap provided by Grabba Leaf continues to pique consumers' interest. Also known as the Gold Edition, it contains strictly darker leaves bringing an interesting twist to those who are particular about their leaf. The leaves are 100% natural, and it has no additives or flavoring chemicals. The Gold Edition is the top-of-the-line product for seasoned smokers.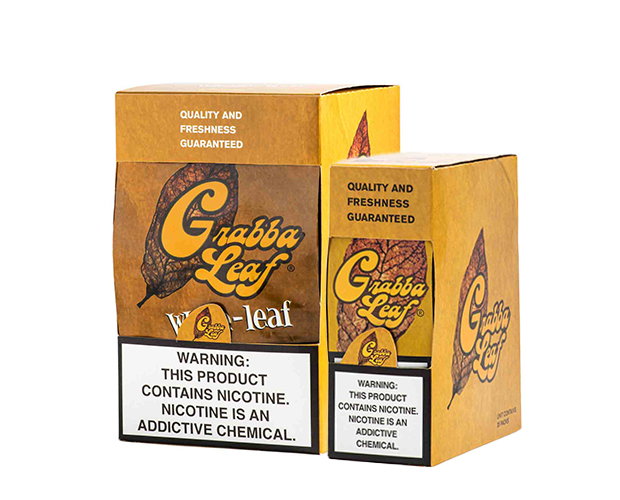 YELLOW Grabba Leaf
Besides the traditional Grabba Leaf products, we also introduced in 2020 a new line of low-cost alternative Grabba Leaf. The YELLOW Grabba Leaf product line was created for those less particular about their leaves. However, the YELLOW products also pass through our rigorous inspection and selection. There are currently two products under the YELLOW line. Those are the YELLOW Cigar Wrap and YELLOW Whole Leaf.
What is the difference between the YELLOW Grabba Leaf and the standard Grabba Leaf products?
In comparison to our flagship Grabba Leaf products (Cigar Wrap, Whole Leaf, and Gold Edition) which are of premium grade, the YELLOW Grabba Leaf products are suggested as a lower binder quality. The YELLOW Grabba Leaf is for the value-conscious consumer that seeks a quality smoke at an affordable price.